Thermo-graphic Imaging
Thermo-graphic imaging allows accurate temperature profile after specific heat up times.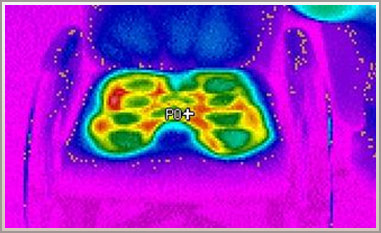 Why this test is needed
Temperature buildup at the body support surface interface can stress the tissues. Support surfaces have different specific heat and resistance to heat movement.
---
How this test is performed
A user sits on a support surface and a thermo-imaging device is used to capture heat dissipation.