Frictional Properties
Force to move a test sled on the surface of the cushion. Can be used to measure fabric only or whole cushion.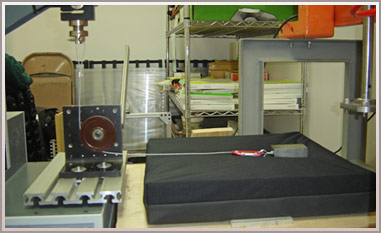 Why this test is needed
Friction contributes to resistance of sliding and stability. Friction has been implicated as a significant factor in the formation of pressure ulcers.
---
How this test is performed
This test measures the force necessary to drag a ground steel sled across the test material, i.e. cushion (with or without cover), cushion cover.