Functional Stability
(Crash Dummy or Test Fixture)
Test reports angle of deflection at which the mannequin looses its stability, center of gravity shifts and falls.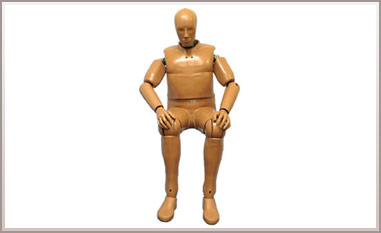 Why this test is needed
An unstable cushion can lead to discomfort, loss of balance, and increased pressure for the user.
---
How this test is performed
Tipping stability when reaching or when weight shifts to the side, does the occupant remain stable?